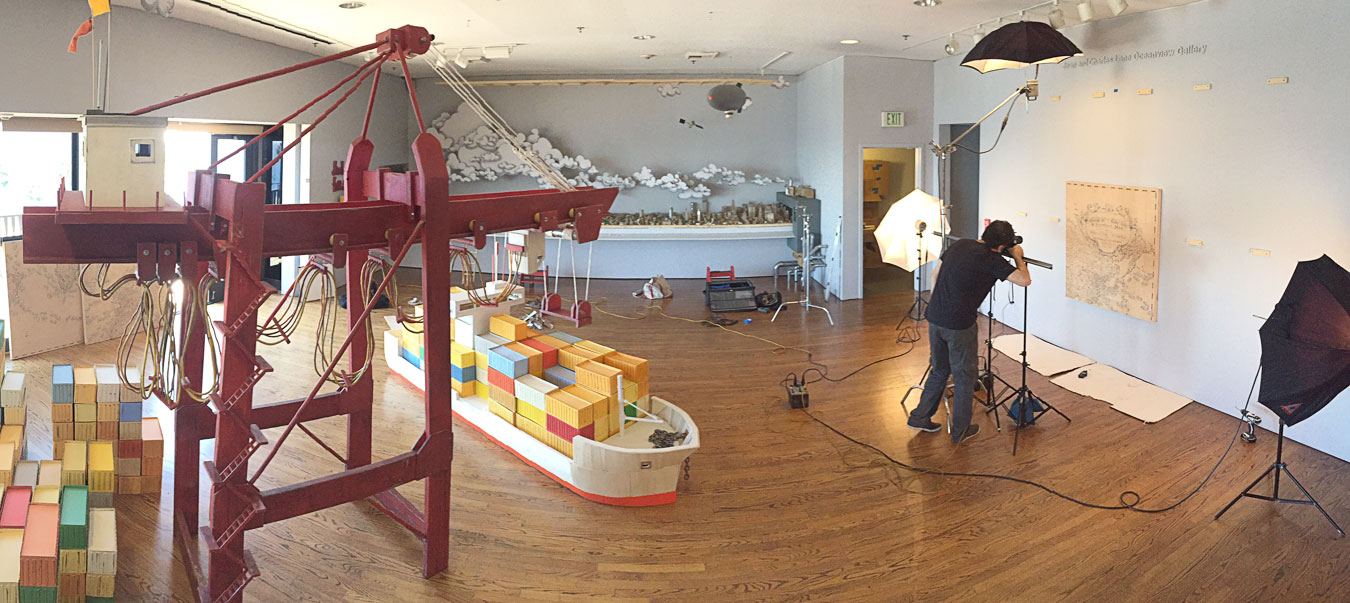 Sometimes artwork is too large for our scanner or is simply unavailable to be scanned at our studio. In cases like this, our photography department is available to assist. Our photographer, Ed Glendinning, works within our DTLA studio and can also visit your home or art studio as needed. If your artwork is 36″ or smaller ( on the shortest side ) then please refer to our flatbed scanning page.
For digital capture services here at our studio, please schedule an appointment with our photographer.
If you need printing in addition to digital capture, please fill out our quote request form.
We can work seamlessly with you to shoot on site – at your studio, gallery, or museum.
Pricing is dependent on the full scope of the project. Volume discounts are available. Please inquire for more details.
For large format digital capture services, please contact Ed Glendinning @ 213.819.9474 | $150 Order Minimum
| | | | | | | | | | | | | |
| --- | --- | --- | --- | --- | --- | --- | --- | --- | --- | --- | --- | --- |
| Size | 25" | 30" | 35" | 40" | 45" | 50" | 55" | 60" | 65" | 70" | 75" | 80" |
| 25" | $75 | $80 | $85 | $90 | $95 | $100 | $105 | $110 | $115 | $120 | $125 | $130 |
| 30" | $80 | $85 | $90 | $95 | $100 | $105 | $110 | $115 | $120 | $125 | $130 | $135 |
| 35" | $85 | $90 | $95 | $100 | $105 | $110 | $115 | $120 | $125 | $130 | $135 | $140 |
| 40" | $90 | $95 | $100 | $105 | $110 | $115 | $120 | $125 | $130 | $135 | $140 | $145 |
| 45" | $95 | $100 | $105 | $110 | $115 | $120 | $125 | $130 | $135 | $140 | $145 | $150 |
| 50" | $100 | $105 | $110 | $115 | $120 | $125 | $130 | $135 | $140 | $145 | $150 | $155 |
| 55" | $105 | $110 | $115 | $120 | $125 | $130 | $135 | $140 | $145 | $150 | $155 | $160 |
| 60" | $110 | $115 | $120 | $125 | $130 | $135 | $140 | $145 | $150 | $155 | $160 | $165 |
| 65" | $115 | $120 | $125 | $130 | $135 | $140 | $145 | $150 | $155 | $160 | $165 | $170 |
| 70" | $120 | $125 | $130 | $135 | $140 | $145 | $150 | $155 | $160 | $165 | $170 | $175 |
| 75" | $125 | $130 | $135 | $140 | $145 | $150 | $155 | $160 | $165 | $170 | $175 | $180 |
| 80" | $130 | $135 | $140 | $145 | $150 | $155 | $160 | $165 | $170 | $175 | $180 | $185 |
| 85" | $135 | $140 | $145 | $150 | $155 | $160 | $165 | $170 | $175 | $180 | $185 | $190 |
| 90" | $140 | $145 | $150 | $155 | $160 | $165 | $170 | $175 | $180 | $185 | $190 | $195 |
| 95" | $145 | $150 | $155 | $160 | $165 | $170 | $175 | $180 | $185 | $190 | $195 | $200 |
| 100" | $150 | $155 | $160 | $165 | $170 | $175 | $180 | $185 | $190 | $195 | $200 | $205 |