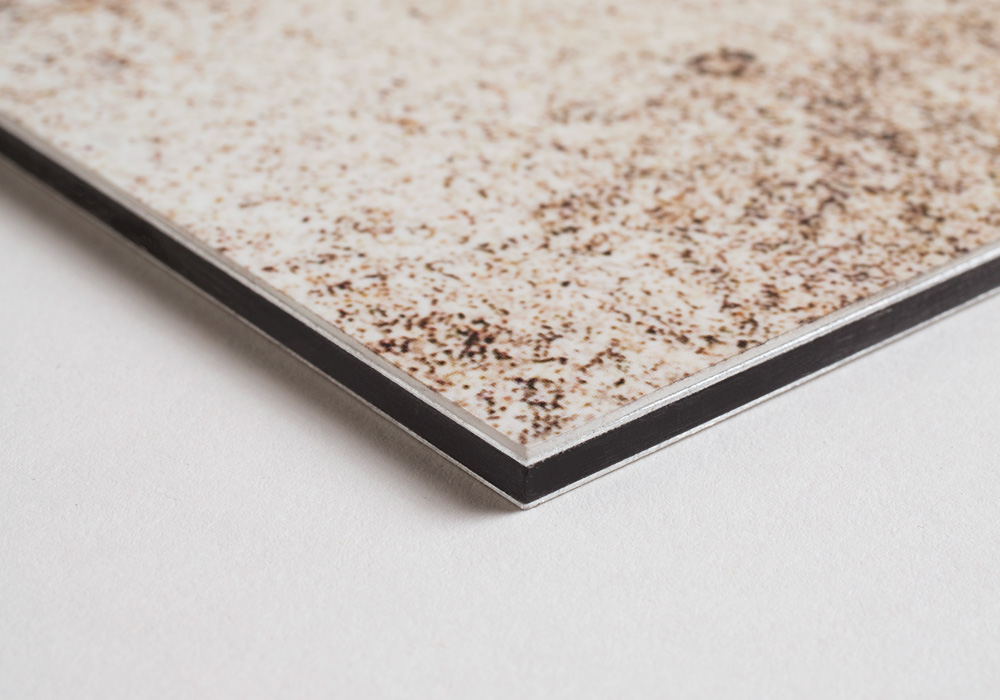 WHAT IS DIBOND?
Dibond is a composite material. It is comprised of two pre-painted sheets of .012″ aluminum with a solid black polyethylene core.
THICKNESS: 0.125″ ( 1/8″ )
PRODUCTION NOTES:
Back mounting is a technique that creates a permanent fusion between the back of a print and the material is it being mounted to.
We use only the highest quality archival adhesives and production methods.
HANGING OPTIONS:
Wood or Metal Back Frame