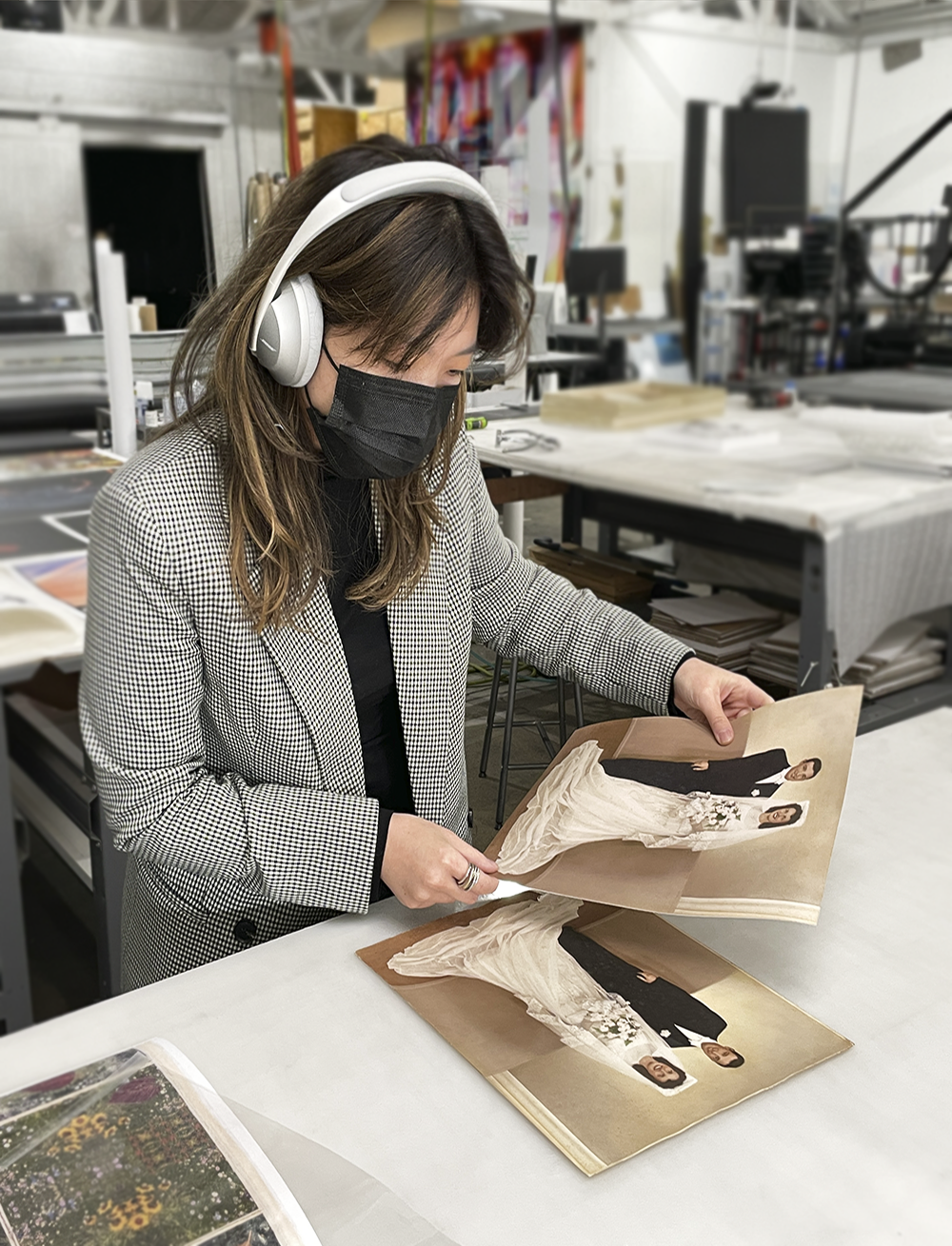 "This was my first experience using POV for a special family project. Grace and her team were amazing, professional and comprehensive in digitally restoring a badly damaged family hand tinted photo. The attention to detail regarding matching archival papers and a very accurate color correction was just perfect to the original. Highly recommend for any special heirloom or artistic reproduction."

Corey M.
Whether it's a photo, painting, or drawing from your family legacy, we can digitize it, restore it, and reproduce it. 
Every family heirloom project starts with a comprehensive consultation to establish the overall scope of work, and to identify materials & processes that will lead to the best end result.
Schedule your phone consultation to get basic questions answered and to summarize the scope of your idea. 
We'll walk you through the process, step by step, and – optionally – make recommendations for all aspects of your project. 
When your project is complete, you can pick it up at our studio, or have it shipped. Sending copies to your extended family, we can ship on your behalf!