Fine Art Scanning & Gallery Quality Printing Services
Customer Reviews & Recent Feedback
Best printers in LA. I highly recommend POV. Fantastic product. They work with you through every aspect of the project. Jeremy gives really great artistic advice and is an artist himself and Paul is a master colorist. - Kate E.
Absolutely SUPERB in every respect! What a breath of fresh air it is to work with such knowledgeable, informative and thoroughly pleasant professionals as Jeremy and Grace. I have used several fine art photography printers in Los Angeles and POV is in a class of its own! The superior quality of POV's work is breathtaking and they offer services that leave other printers in the dark. Their follow-up and customer service are impeccable and nothing is too much trouble. I was over the moon to find fine-art printing experts who clearly love what they do, and who go the extra mile while remaining competitive in price. - Yvette L.
My go to print studio for my aluminum prints. I tested several other businesses, but all of them can't match the top quality of POVevolving. Jeremy, Grace and Michael are great professionals, very responsive and fun to work with. Highly recommend! - Natasha M.
We received exceptional care and customer support at POV Printing. Grace supervised every image, as if it were her own. In the end, we exhibited 27 stunning prints. The success of the event is a testament to her dedication and attention to detail. - Michael R.
Povevolving is hands down the best place to get high-quality prints and expertise for an affordable price. I have researched several local and out of state fine art printers and their quality do not compare to how beautiful Povevolving prints come out. The colors they can achieve are amazing and the quality of the print has been unmatched by SEVERAL printers I have tried. I have researched, spent the money, compared it, and the best printer is Povevolving hands down. I can not stress this enough, because I made the sacrifice to find out! On top of that, the staff is very professional, reliable, and helpful. Lauren and Jeremy I must shoutout and say they are amazing to work with and I have great respect for them. 5 stars on quality of print and 5 stars on service and price. - Makoto T.
I found this place on Yelp after trying out another art print shop that had left me dissatisfied. I am beyond happy I found this place! Lauren was extremely professional and skilled, both in her physical handling of my artwork (used gloves when handling piece, stored piece in fireproof drawer when not handling it, and wrapped piece in acid-free paper) as well as in her scanning/color-correcting of my work. When I went to pick up my proof, there was one color I wanted slightly modified, and we sat down together and worked on it for a bit until I was happy. That is great customer service! I've already left my second piece with her and I look forward to continue working with her 🙂 - Niree K.
Got here from a friend's recommendation. Extremely responsive group of creatives who will help you finish your projects and not let them simmer in limbo. Good attention to detail. From my interaction with Lauren, I can say that she knows her stuff and will tell you if there are any issues before printing the final product. In other places they'll print anyway and say "Oops!". Not these guys. The resulting quality of the prints is amazing as well. Thank you. - Ari T.
My projects required particular expertise and POVevolving had all the solutions. They are true pros and Lauren could not have been more knowledgeable and professional. Art is personal and POV treats their work with that level of pride. - James C.
Excellent customer service and very knowledgeable staff made of a large and overwhelming project seem streamlined and manageable. They're very good about helping explore options and explaining the finer details of their craft and keeping you regularly updated on the progress of a project. It was a great first experience and I'll definitely use them again for future projects. - Dezmond C.
Recently I had a print made of a watercolor painting by POVevolving. They photographed the piece and matched the color digitally. When I first saw the print, I mistook it for the original. The quality of the printing--the resolution, color and paper stock--were almost impossible to distinguish from the actual piece of art. Their attention to detail and determination to get the perfect print is why I will continue to utilize their services. - Nathan M.
I had a large number of prints that I needed to have made in time for a pop-up art show. Grace and the rest of the POV crew were exceptionally helpful and responsive before, during, and after the entire process, answering my questions, checking in regarding the progress, and generally making sure everything went well and on schedule. The prints themselves were beautiful, and showed perfect fidelity to the colors, saturation, and white balance from the digital files. I would recommend them wholeheartedly for all your fine art and photographic printing needs! - Joon S.
Grace is incredible. She is so attentive, helpful, knowledgeable, patient and kind! I searched high and low for a fine art printing press, and am nothing short of thrilled and thankful to have found POV. Grace did everything from amazingly high quality scans, photoshop editing to perfect the art color and quality, and FANTASTIC fine art printing. I'm so thankful to have found them and LOVE working with Grace. She was even excited and enthusiastic about my art, on top of being knowledgeable and delivering amazing products! - Laurel-Manette H.
Look no further; you have found the holy grail of fine art print shops. If you're new to printing fine art, POVevolving is the place to go. If you think you know everything about printing fine art, POVevolving is the place to go. As a new artist exhibiting for the first time, I couldn't have picked a better place. Both talented artists in their own right, Grace and Jeremy are completely dedicated to making the process as easy as possible. The success of my first show was overwhelming and I owe a great deal of the credit to Grace and Jeremy. Creating art in a digital medium requires that the print quality be flawless. From paper selection to printing to packing it up, POVevolving is meticulous every step of the way. They also both happen to be awesome and the customer service is incredible. I'll never go anywhere else. - Cody C.
Over 100 Five Star Reviews on Yelp | Rated Best Fine Art Printing Service in Los Angeles
Since 2008 we have specialized in scanning, fine art printing, limited editions, and exhibition production. A knowledgeable staff and a truly state-of-the-art facility allow us to provide visual artists and photographers with cutting edge production solutions.  We're happy to explore ideas, materials, and processes in order to help facilitate a well crafted solution to your artistic needs. We look forward to working with you on your next project.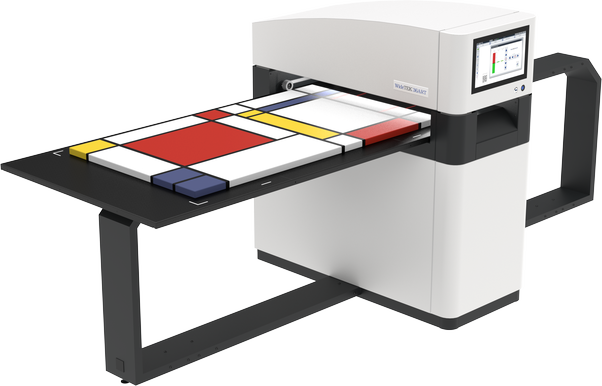 Scanning & Digital Capture
The first, and most important part of any successful fine art printing project, is getting a good file for printing.
As a general rule, mediocre files = mediocre prints. If your files are questionable, we can definitely help you get a print ready file using one of our available art scanning services.
Fine Art Printing
We offer Water Based Pigment Printing ( Commonly Called Giclee ), UV Flatbed Printing, and Grand Format Roll-to-Roll Printing.
For Fine Art Printing, our equipment list is second-to-none, and we print on well over 100 different surfaces. We have a variety of archival museum quality papers, and a diverse range of rigid materials including, acrylic, wood, glass, aluminum, dibond, sintra, and more. In addition to these options, we can also print direct to fabrics – including silk and raw canvas.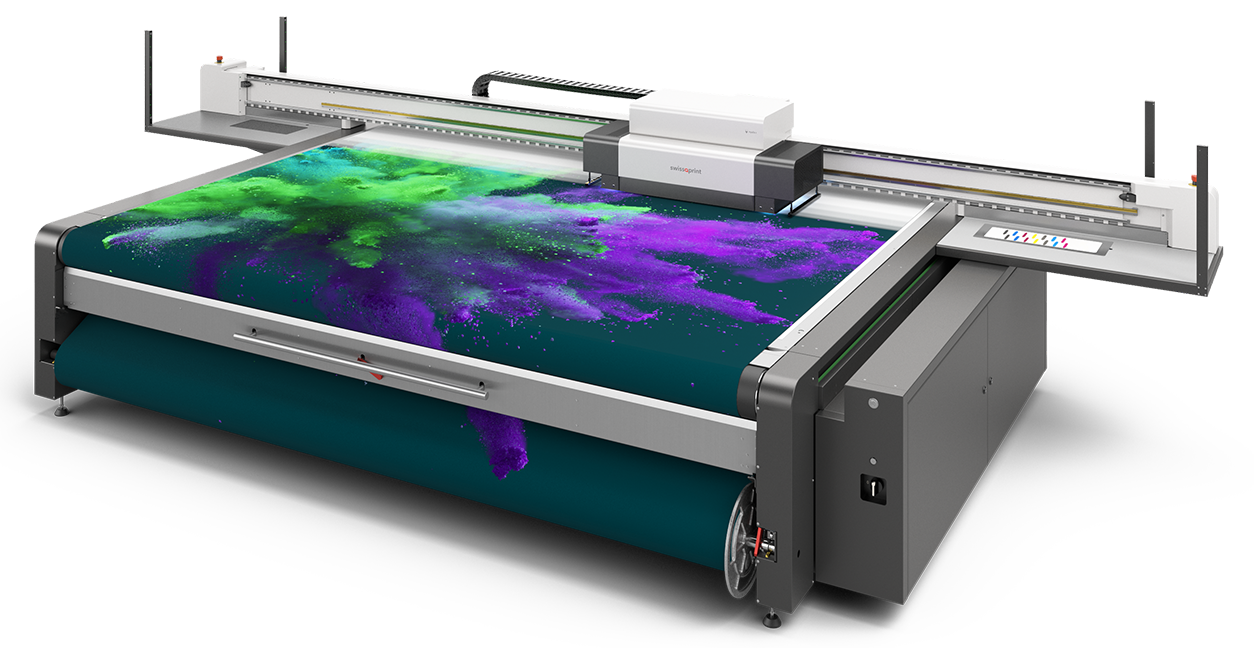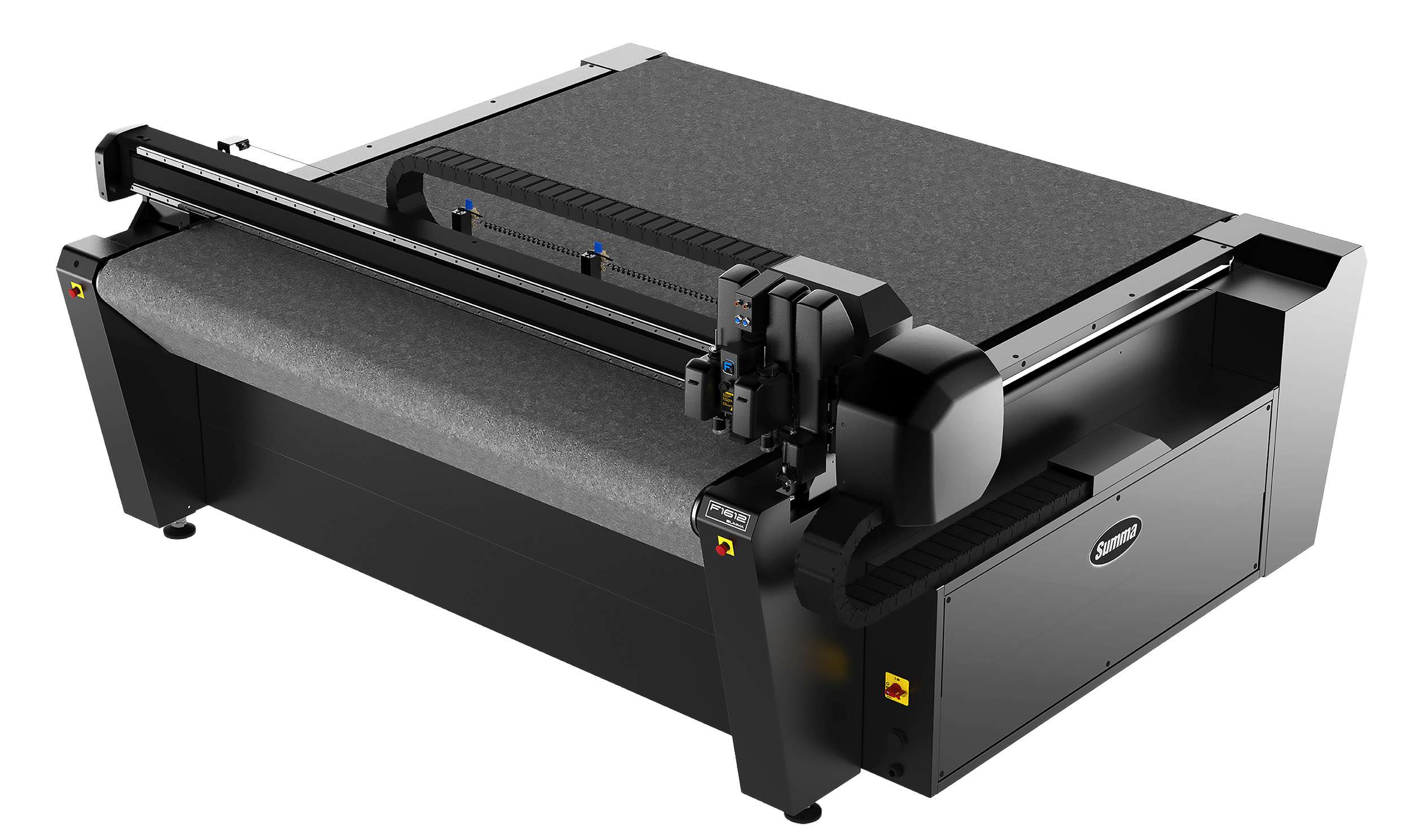 CNC Cutting
We can cut a wide range of papers and rigid materials. Combined with our printing services, the possibilities are truly endless. Whether you need contour cut paper prints, or shape cut rigid materials, it's very likely that we can help you. 
Laser Cutting & Engraving
Fine art laser cutting and engraving services using our Trotec Speedy 400.
We can process large format sheets – up to 40″ wide – and even long panels using our machine's pass thru capabilities. We can cut and engrave artwork onto a wide range of materials, and at the highest quality possible.