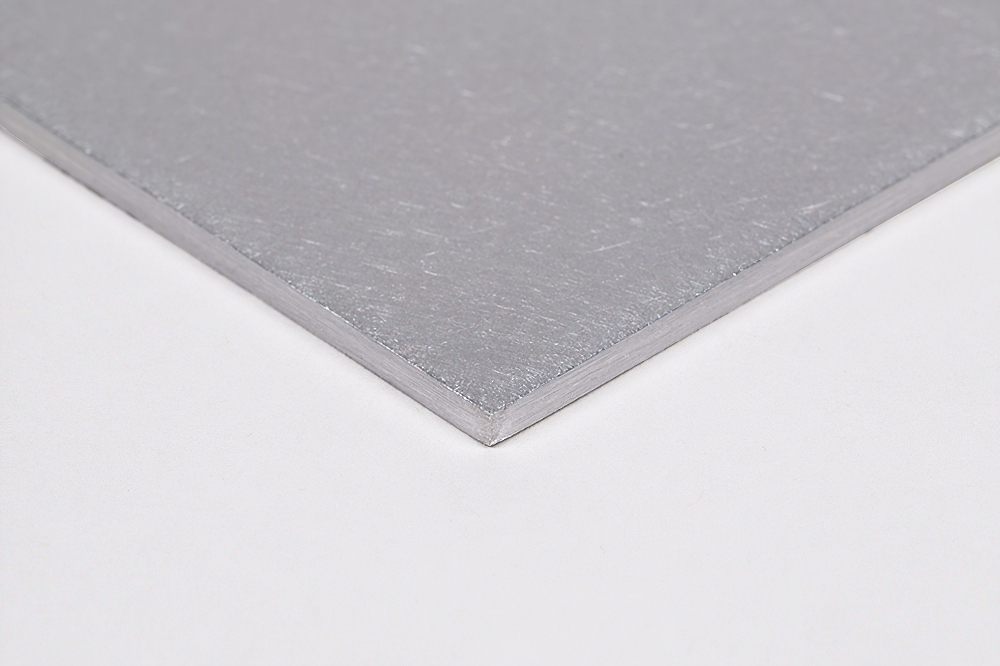 DESCRIPTION
Aluminum. Brushed finish. Smooth Edges. Fairly heavy in comparison to other materials, but that edge sure looks nice.
THICKNESS:
0.125″ ( 1/8″ )
MAXIMUM SIZE:
60″ x 96″
PRINTING NOTES:
If printed without a white base, your image will take on some of the slightly metallic characteristics of the surface.
If printed with a white base, you're really paying to see the nice metallic edge of the aluminum.
FINISHING OPTIONS:
Aluminum Back Frame
Aluminum Cleat Bar
Wood Cleated Back Frame