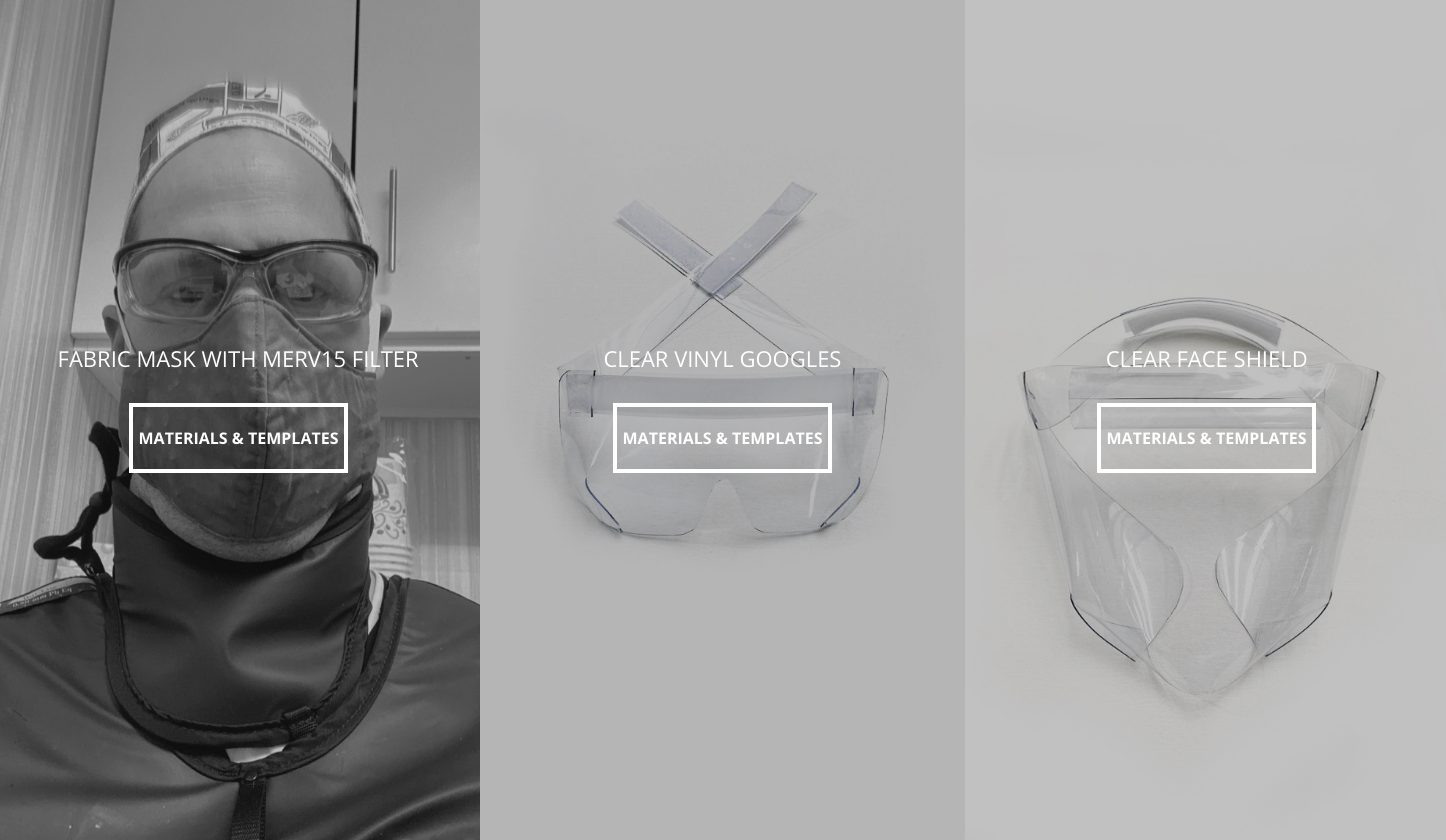 One month ago our studio was busier than ever, printing for Artists and Photographers all over Los Angeles and beyond. Fast forward, and we're now manufacturing medical protective equipment ( PPE ) to assist in the well known and widely reported shortages across state.
We quickly realized that we have vital equipment in our studio that can rapidly cut large volumes of raw materials including Fabric, Clear Vinyl and more.
Given that our normal operations have been severely disrupted – and instead of laying off our staff and simply closing – we've taken it upon ourselves to continue to employ our staff. The owner of POV has decided to personally fund the initial batch production of three much needed items that are seeing shortages – Clear Vinyl Face Shields, Clear Vinyl Googles, and Masks with Replaceable Filters.
We've seen an amazing outpouring of support on our GoFundMe Campaign. Any and all support is greatly appreciated. We just handed off our first 500 pcs of PPE to a local hospital in downtown Los Angeles, and have 3 other hospitals in line to receive equipment. We'll be posting exact hospital details and updates on our GoFundMe page.
We plan to distribute masks to local restaurants and cafes still doing take-out, as well as local grocery store workers in our area. We're also providing masks to a downtown Non Profit called Piece by Piece.
Would you like to help? Click through the tabs below for ways you can assist.
If you are able to contribute to our GoFundMe, AMAZING, and thank you in advance. At the time of writing this, we are right around 50% of our goal. While this is already an incredible amount of support, we don't want to stop! There is a LOT of work to do to make sure LA flattens the curve so we can get back to some sort of new normal.
We're currently looking for volunteers in the Los Angeles Area who can sew. If you, your company, or anyone you know is up for it, we'll give you all of the materials you need to start sewing masks. Finished masks would come back to us for distribution to organizations we have lined up to receive the stock including health care workers, restaurants, and grocery stores. If you would like to help in this regard, please reply to this email, and change the subject of the email to "
PPE // SEWING – I CAN HELP

".
For companies outside of CA wanting to quickly activate sewing teams, we have entire kits that can be shipped – with all supplies needed to start sewing masks. All pieces are cut and ready. This includes: Fabric, Elastic, Laser Cut Metal Nose Strips, and optionally, MERV15 filters. If you would like to discuss these kits, please reply to this email, and change the email subject to "
MASKS // SEWING KITS

". These kits are for sale, at cost, and you can then distribute to your local community as needed.
For anyone and everyone who wants to use your own materials and simply make their own mask or start your own production, we have published templates as a free download. For the Masks – at the time of this writing – we will be updating the filter template, so please wait to download a template with an APRIL date. Update coming soon!