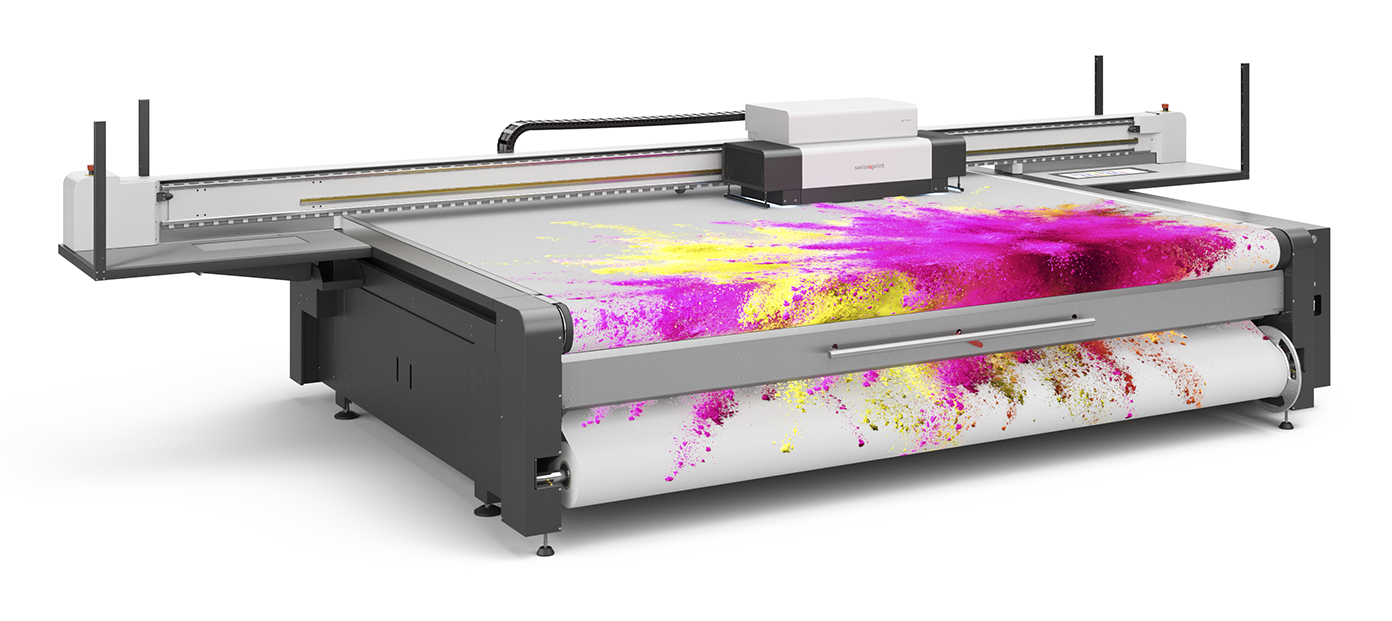 FLATBED & GRAND FORMAT | FINE ART PRINTING
Our Nyala printer uses 7 colors of pigmented inks and can print up to 79″ x 126″. Pigmented inks are cured as they print using UV lamps. Using this process we are able to print directly onto a wide range of rigid, as well as flexible, print surfaces.
In addition to the expanded range of material & surface possibilities, we can also print Opaque, Semi-Translucent, or Translucent White, as well as Spot Varnish.
Compared to other Fine Art Printing processes, the UV inks are considerably thicker and have a tactile quality on the top of the substrate being printed. These inks can even be built up using multiple passes to create textured fine art prints. A standard UV print – not textured – can be described as having a slightly satin sheen and is very durable compared to – for example – pigment printing on paper. There are many other advantages and key benefits of using UV flatbed printing for fine art.
POV HAS UPGRADED TO THE SWISSQPRINT NYALA PRINTER
We're very excited to announce that we have upgraded our UV flatbed printer – from the SwissQPrint Impala to the larger and faster Nyala Printer.
Our new machine has 7 colors + white + spot varnish and prints at an astounding 2160 dpi, while accommodating materials up to 79.9″ x 126″. Beyond the grand format flatbed for printing rigid materials, the Nyala also enables us to do roll to roll printing at up to 126″ wide.
Our ink set includes: Cyan, Magenta, Yellow, Black, Light Cyan, Light Magenta, Light Black, White, and Clear Varnish.
The print quality coming off of this machine is really something you have to see to believe. We're excited to be offering prints on an expanded range of materials including: Acrylic, Glass, Wood, Aluminum, Dibond, Gator Board, Foam Core, PVC, Sintra, Leather, Fabrics, and more.
If you have an unconventional material you would like to print on, feel free to reach out!